Meet our amazing Alumni

In total – we have over 1000 Alumni – most of them are working in the Creative Industry or for tech companies like Google, Facebook or Netflix. 🤘🎸
The wide and strong network of Miami Ad School will connect you to the best creatives in the world and if you play it right, you will build relationships that can last a lifetime. And which will get you very far – professionally and help you to become who you are meant to be!
Come join our Hall of Fame – become a Creative Rockstar like these guys 👇
Liz Taylor, Global CCO at Ogilvy
Neena Paul, Managing Director at Accenture
Scott Bell - CCO at Droga5
Rodrigo Moran, Global Head of Creative, WhatsApp
Andrew Keller, VP, Creative and Experiential at Facebook
Jayanta Jenkins, Global ECD at Disney
Diego Machado, Global CCO at AKQA
Lyle Shemer - Head of Creative, North America at Meta
Omid Farhang, Founder, Majority
Andres Ordonez, CCO at FCB, Chicago
Rodrigo Jatene, CCO at, DDB Chicago
Margaret Johnson, CCO at Goodby Silverstein & Partners
Matthew Weiner, CCO at Arc Worldwide
Jaime Mendelbaum, CCO at VMLY&R, Europe
Josh Gross - CCO at Energy BBDO
Karl Haddid - Global Creative Lead at TikTok
Caprice Yu - Global ECD McCann
Grant Smith - CCO at Yamamoto
Alexander Nowak
- Chief Creative Officer / Creative Partner - Mother Berlin
Devon Hong - ECD at 360i
Tara Lewell - Executive Creative Director at Droga5.
Danny Gonzalez - Associate Partner Co-ECD Goodby NYC
David Cuccinello - ECD at BBDO
In the Words of Our Grads

There's nothing like this on Earth. At the end of your time, you'll experience Portfolio Review—the ultimate career matchmaking opportunity. Students go through 10 interviews a day, meeting creative leaders and forging personal connections. Some get offers right away.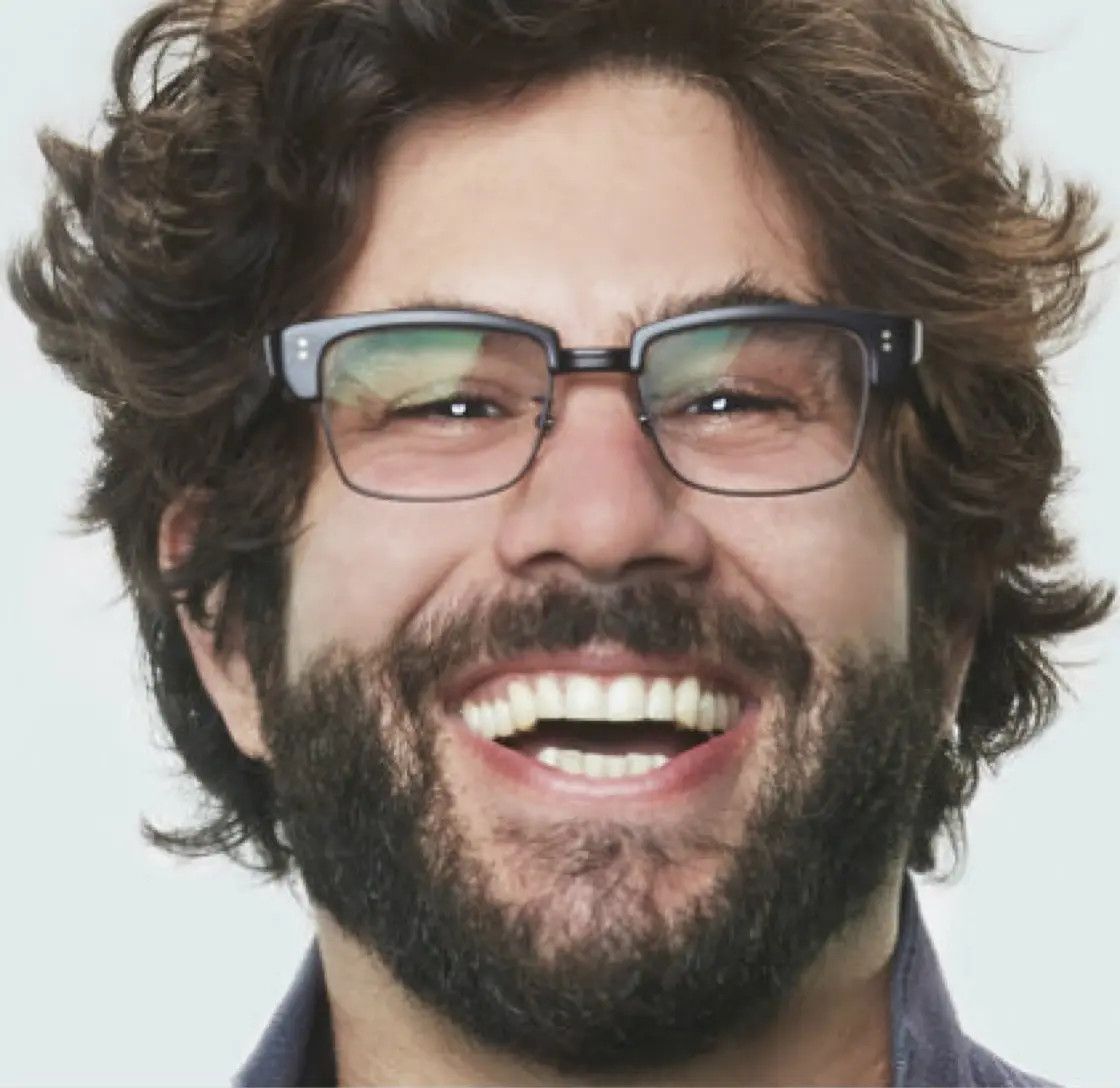 Adam Reeves, Director of Innovation at Goodby Silverstein & Partners
Before Miami Ad School, I was pretty much without a plan. I had just graduated with an English degree and my new father-in-law was wondering what I was going to do with it. I liked design, but didn't know much about it. I liked reading books and watching movies. But other than that, I had no idea what I wanted to do.
Brig WhiteFilm Director at Tool of North America
M.AD taught me to channel my creativity into constructing ideas that solve business problems.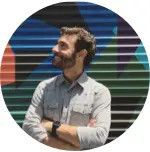 Rodrigo Jatene,
Chief Creative Officer at Grey West
I saw a brand planner job opening at one of my favorite agencies but wasn't going to apply because it required 3-5 years of experience. It was for an agency I really admired, VMLY&R, who was (and is) doing some really great work across the board. I talked to a few of my teachers from the course and Stephanie Grendzinski, who oversees the Bootcamp in Atlanta, and they all advised to just go for it…I got the job!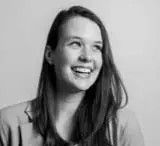 Suzanna Mayer, Brand Strategist at VMLY&R
I really wanted to be a creative writer and I was writing sketch comedy in college and then I found out there was a job that lets you write sketch comedy and then film it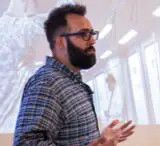 Patrick Maravilla,
Creative Lead at Little Big Engine
I created amazing relationships with the people I met [at M.AD]. It's great to surround yourself with different perspectives – different countries, different approaches, different languages, different places. It is a huge advantage, if you can do it. I am still friends with many of the people I went to M.AD with; they are all over the world in many different countries.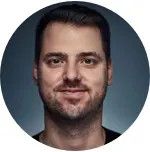 Marton Jedlicska,
CCO & MD of Content at Wavemaker
It has been one of the most rewarding decisions of my career. I will always be grateful to the school and my teachers. They helped mold me into the artist I am today. [I learned] to always push myself to be better, more creative, more original, and stay fresh.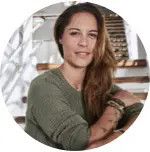 Silvia Mazabel, Chief Commercial Officer at Click Jamaica
I wouldn't have survived my first year in the real world without the confidence that I built in the hundreds of hours in rigorous critiques in school.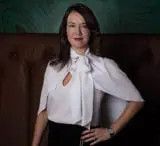 Margaret Johnson,
Chief Creative Officer at Goodby Silverstein & Partners
I saw M.AD on the web and applied to it. I wanted to focus my career on creating communications and making ideas happen. So I went…and it changed my life.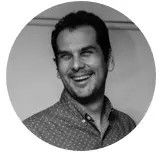 Freddy Jana
Vice President Creative at Ogilvy
Title
Spoiler Billboard
Brand
Netflix
Award + Category
Luerzer's Archive: Students of the year 2020
Student
Seine & Brave
Year
2021
Title
Trump against Trump
Brand
Award + Category
ADC Germany, Silver
Student
Kai West Schlosser & Nhi Bui, Rasesh Patkar
Year
2021
Title
Meltdown Flags
Brand
Award + Category
ADC Germany: GrandPrix and Gold
Student
Kai West Schlosser, Nhi Bui, Rasesh Patkar, Swarna Thomas
Year
2021
Title
The Radical Change
Brand
Award + Category
Applied Arts Awards Creative Conscience UKGraphis / GOLDCLIO / Gold (Radical Change)The Drum Ship Shop Awards
Student
Leyla Kamil / AD, Divya Mirlay / CWSiddarth Shelton / AD (Free Speech Update)
Year
2022
Title
lovetheworkmore
Brand
Award + Category
Cannes Lion Bronze / PR
Student
GradsQuynh Tran & Toan Mai
Year
2022
Title
"Dyslexia unetided"
Brand
Award + Category
ADC Grand Prix
Student
Kai West Schlosser (Serviceplan)
Year
2022
Title
Untwist your tongue
Brand
InLingua
Award + Category
Silber ADC Germany Young Talent Award
Student
Year
2014
Title
Donate a Word
Brand
Unicef
Award + Category
Art Directors Club Germany 2012 // Gold for UNICEF's "Donate a Word"YoungGuns International Award 2011 // Bronze for UNICEF's "Donate a Word"Global Best Digital Advertising Awards 2011 // Gold for UNICEF's "Donate a Word"
Student
Year
2011
THIS IS WHAT WE OFFER > PROGRAM OVERVIEW
The goal is to build a successful portfolio in Art Direction/Digital Design or Copywriting/Creative Concepting during 2 years of studying. That's why we call it "Portfolio Program". The entire program is split into 8 quarters. The duration of each quarter is 10 weeks. And it results in the Creative Diploma after 2 years or 8 quarters of education.



During the first year, you'll be based at the school in Berlin. Here you get the

foundation to progress in your portfolio building journey. How? Through 5-7 classes per

week and assignments in topics like Concepting, Design & Layout, Adobe Creative Cloud,

Script Writing, etc.



In your second year, you'll go on the Quarter Away terms, traveling the world

and learning to apply the tools in real life, at partnering agencies.

The school will connect you directly to these

agencies. This gives you the possibility to have working experience at an international level

and to expand your personal & professional network!.



In your 8th quarter, you will be working on the finishing touches of your

portfolio and graduate from school with a

Creative Diploma

. After graduation, we organize

Placement Support - i.e. Portfolio Screenings with a dozen leading European agencies.



You'll probably get the most intense 2 years of your life when you study with us! Our

award-winning school leaves you with a lot of practical experiences where you will not only

make new friends and have a lot of fun doing it, but indeed build our own international

network of Creatives like no other program can do! It's a place where many exciting,

inspiring and impactful things happen.
You wanna find out more ...?
You are interested in applying? Wondering what you will learn?
While we can't share the detailed schedule, here's a rough curriculum overview. So you get an idea of
our classes in general. From Q1-Q4 (aka: your four quarters in school before you do the four quarters
externally, in top international agencies) you have an average of 5 courses from each of the three
"content buckets", here mentioned. Please note that this is subject to change.
But what never changes is the intensity of the program - in addition to the classes, you have homework and assignments and always keep in mind that all our classes are mandatory…
Concept Classes
Digital Marketing
Conceptual Thinking
Copy Techniques
Integrated Advertising
Technical Classes
Design & Layout
Creative Cloud Basic & Advanced
3D, After Effects, Cinema 4D basic & advanced
UX & Layout Implementation
Skillset Classes
Design Influences
Student Competition / Awards Class
Pop Culture Engineering
Presentation Techniques
get mentored
Awarded senior creatives, leading professionals and also staff & leadership will intensely and individually mentor you. Give you guidance, feedback and share all their knowledge and wisdom to nurture you, as the person and as the creative talent you are. All this in our wonderful location - Factory Berlin - an ideal space to grow unconventional minds, offering endless possibilities to network with innovators from all over the world!
win awards
We train you to become a world-class "creative athlete" - award winning and rocking the creative industry. As a Creative Problem Solver who not only comes up with ideas that win Cannes Lions, Clios, Pencils and more, but is ready to make a difference in the world of communication!
get hired!
We support you in building a network from day 1 on: with peers, teachers, alumni, encouraging you to connect with international agencies, senior creatives, brands and all our partners in the network. Each day is a new opportunity to make a positive impression and thus recommend yourself for a job already while still in school. In addition to this, we help you get placed through our international network of top ad agencies who often hire students right after graduation!
Diploma Programs
Our portfolio programs, with an
international Diploma Certificate
take
2 years
and include
international internships
at the world's top agencies and hottest brands and companies..
You get a creative "toolbox" as well as all the skills and knowledge you need, to work in the creative industry. In addition, you create a creative portfolio that is your ticket to a caree
r in the ...


creative
fashion
sports
automotive
engineering
gaming
advertising
music or
design industry.

You will be taught by
outstanding mentors
with whom you will also be working together later – all our teachers work for these top agencies and companies or are professionally engaged in the relevant subject areas. This puts you right on the ball and gets you learning about the latest trends and finding out what is expected on the job.
| | | |
| --- | --- | --- |
| Awards won | Student | Campaign |
| Luerzer's Archive: Students of the year 2020 | Seine & Brave | Spoiler Billboard (Netflix) |
| ANDYs, Top Award & Scholarship | Seine & Brave, aka: Bhaknisha Kongruangkit, Matithorn Prachuabmoh Chaimoungkalo | Spoiler Billboard (Netflix) |
| ADC Germany, Bronze | Simao Barreto & Siddarth Shelton | Uber-Mind |
| ADC Germany, Bronze | Simao Barreto & Lawal Bakare | WhatsApp: Secret Status |
| ADC Germany, Silver | Seine & Brave | Spoiler Billboard (Netflix) |
| ADC Germany, Silver | Kai West Schlosser & Nhi Bui, Rasesh Patkar | Trump against Trump |
| ADC Germany: GrandPrix and Gold | Kai West Schlosser, Nhi Bui, Rasesh Patkar, Swarna Thomas | Meltdown Flags (while interning at Serviceplan) |
| ANDYs, Gold | Seine & Brave | Spoiler Billboard (Netflix) |
| ANDYs, Gold | Simao Barreto & Siddarth Shelton | Uber-Mind |
| ANDYs, Gold | Patrick Chase | |
| ANDYs, Gold | Patrick Chase & Lavina | Purple Pizza Project |
| CLIO, Gold | Seine & Brave | Spoiler Billboard (Netflix) |
| CLIO, Silver | Jan-Niels Homann, Leo Wendt, Rasesh Patkar | "Heiljack" (for Beiersdorf) |
| CLIO, Silver | Seine & Quynh Tran | We are Asians (self-initiated) |
| D&AD, New Blood Pencil | Paras Juneja, Shadab Wajih,Sukratti Jain | PAW / Rare & Xbox Game Studios |
| D&AD, New Blood Pencil | Simao Barreto & Lawal Bakare | BBC Archived Reality |
| D&AD, New Blood Pencil | Alyona Golikova & Yash Bhut | Chill Chapter / Coors Light (beer) |
| D&AD, New Blood Pencil | Yani Gabriel & Shlomo Genchin | Courts of 2050 (Connect4Climate) |
| D&AD, New Blood Pencil | Nursolehin Yunos & Shruthi Subramanian | The last mug / Coors Light (beer) |
| GRAPHIS New Talent, Gold | Seine & Quynh Tran | We are Asian (self-initiated) |
| GRAPHIS New Talent, Platinum | Seine & Riya Dosani | Invisible Museum |
| GRAPHIS New Talent, Silver | Patrick Chase | A momentary lapse in concentration |
| GRAPHIS New Talent, Silver | Seine & Brave | Spoiler Billboard (Netflix) |
| MONTREUX, Gold | Thinh Tran Nguyen, Shabnam Azimi, Leo Göhre | Billboard of the People (for NewYork Times) |
| MUSE, Gold | Patrick Chase & Alexa Bortz | Bud(weiser) Power |
| MUSE, Platinum | Charlotte Whalen & Ieava Povilauskaite | Ghedh (for client Google) |
| MUSE, Silver | Yago Arantes, Mirjam Strzata, Thinh Tran Nguyen, Hamza Hatim | Signs of Change (Durex) TikTok Challenge |
| SUMMIT / EMA (emerging media award) Innovator Award | Simao Barreto & Siddarth Shelton | |
| SUMMIT / EMA (emerging media award) Leader Award | Simao Bareto & Ali Haider | Beyond Meat |
| The One Club / Young Ones: Merit | Giorgi Urushadze, Mor Telem | The World's first scented mask (open brief) |
| The One Club / Young Ones: Merit | Lorenzo Colnaghi, Ilaria Narducci | Your First Bud |
| The One Club / Young Ones: Merit | Rosie Hill, Tracy Kintu, Nneoma Chukwueke | Chosen (Client: WhatsApp) |
| The One Club / Young Ones: Merit | Simão Barreto, Yani Gabriel | Imperfect but real (Burger King) |
| The One Club / Young Ones: Bronze | Felicia Susanto, Natalia Zapata | Spotify Tunnels |
| The One Club / Young Ones: Bronze | Seine Kongruangkit, Riya Dosani | Pill Better (Client: WhatsApp) |
| The One Club / Young Ones: Bronze | Paras Juneja, Shadab Wajih, Sukratti Jain | PAW / Rare & Xbox Game Studios |
| The One Club / Young Ones: Bronze | Seine Kongruangkit, Shlomo Genchin, Hajra Tariq | Stunts behind the stall (open brief) |
| The One Club / Young Ones: Silver | Simão Barreto, Ilaria Narducci | Spotify Hitchhikers |
| Webby Awards - People's Voice | Yago Arantes, Mirjam Strzata, Thinh Tran Nguyen, Hamza Hatim | Signs of Change (Durex) TikTok Challenge |
| VEGA Awards | Simao Barreto, Yani Gabriel | Doordash |
| Applied Arts Awards Creative Conscience UK Graphis / GOLD CLIO / Gold (Radical Change) The Drum Ship Shop Awards | Leyla Kamil / AD, Divya Mirlay / CW Siddarth Shelton / AD (Free Speech Update) | "Radical Change (https://vimeo.com/553091285) Free Speech Update (https://vimeo.com/591183294) https://www.graphis.com/entry/3b2d27a3-8861-4e96-ae58-1fcd64b43c79/" |
| Graphis / SILBER | "Grads: Siddarth Shelton & John Eboseta" | Half Truths are Lies as well (NYTimes) |
| Cannes Lions 2022: 1x Titanium Dot Pad 1x Silver Dot Go 1x Bronze Dot Pad 1x Bronze Freedom Grams | Grads: Rohil Borole, Kai West Schlosser, Shruthi Subramanian | Dot Pad: https://pad.dotincorp.com/ |
| Applied Arts Awards Winner D&AD New Blood / Wood Pencil | Yamen Emad (Grad), Ertac Ayduran, Amin Zeitouni, Hussam Moustapha, Yash Bhut | Duolingo: Lingot Coin (Tutor: Sudi) https://www.dandad.org/awards/new-blood/2022/duolingo/3983/lingot-coin/" |
| D&AD New Blood / Graphite Pencil | Ertac Ayduran / CT, Amin Zeitouni / AD and Hussam Moustapha / CW | BBC: FreshBites https://www.dandad.org/awards/new-blood/2022/bbc/4050/bbc-freshbites/ |
| D&AD New Blood / Graphite Pencil | Riona Roy / CW & Nithika Romy AD (Tutor Yigit Unan) | Lit-Drop (Penguin Books) https://www.dandad.org/awards/new-blood/2022/penguin/4059/the-lit-drop |
| ADC Germany / Bronze Nail | Katie Eugster, Costanza Piazzolla, Luca Priestersbach, Marc Hünerwadel | Period Beer: https://www.luca.work/theperiodbeer |
| Clio Health / Bronze Clio / Gold SIA Awards Creative Conscience Award | Basak Öseskin, Alejandra Diaz, Mirtha Delboy | Talkers by Walkers: "How to listen responsibly": https://www.youtube.com/watch?v=LTFNSnjs2go |
| Future Lions Shortlist (-> School of the Year 2022 contributions): BiShark: Inna Tabachenko / CW & Anna Smolkina / AD Evolve: Leyla Kamil Baliyeva / AD, Divya Ram Mirlay / CW & Niklas Szpak / CW | BiShark: Inna Tabachenko & Anna Smolkina Evolve: Leyla Kamil, Divya Mirlay, Niklas Szpak | BiShark: https://www.youtube.com/watch?v=QfK7F0vMHl0 Evolve: https://vimeo.com/701421145 |
| Cannes Lion Bronze / PR | Grads Quynh Tran & Toan Mai | http://www.lovetheworkmore.com |
| ADC Grand Prix | Grad: Kai West Schlosser (Serviceplan) | "Dyslexia unetided": https://vimeo.com/685970120 |
| Golden Award of Montreux 2022 / Use of Media Creative Conscience Award | Yash Bhut / AD, Hussam Mustapha / CW | United Nations: "Homo Fossileum Fuelensis" https://www.yashbhut.com/unitednations |
| D&AD New Blood / Wood Pencil | Grads: Elfreda Tetteh and Elva Pacheco | https://www.dandad.org/awards/new-blood/2022/the-case-for-her-project-drawdown/4052/her-forecast |
| One Club / ADC: Merit Award | Aishwarya Basker, Fran Misetic, Ana Zuric | Door Dash: "Drool / Filmtasting" https://www.anzuric.com/copy-of-maggi |
| One Club / ADC: Merit Award | Yash Bhut | Pedigree: THE $10,000 COLLAR https://www.oneclub.org/awards/youngones/-award/42285/the-10000-collar |
| D&AD New Blood / Graphite Pencil | Yani Gabriel (Grad) Divya Mirlay (Student) | https://www.dandad.org/awards/new-blood/2022/duolingo/4038/greetings-by-duolingo |
| The Drum Ship Shop Awards | Grads: Elva Pacheo & Nursolehin Yunos | Netflix's "Watch what you eat" |
| Penta Awards / Silver (Student Conceptual Work) | Lisa Glonti | https://www.lisaglonti.com/maracas |
| D&AD New Blood / Wood Pencil | "Fran Mišetić, Aishwarya Basker, Ana Zuric (Tutor: George Kouveliotis)" | https://www.dandad.org/awards/new-blood/2022/21grams/3996/caroline/ |
| EPICA Awards / Bronze (Media Innovation) | Lisa Glonti, Inna Tabachenko | https://winners.epica-awards.com/2022/winner/32-02822-ALT/freelance/twisted-flags |